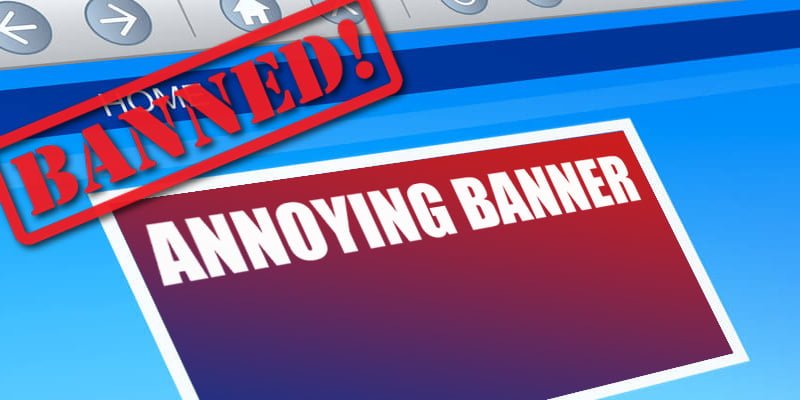 Pop-Up Penalties
Google punishes websites that use Pop-Up Advertisements
Google announced that from January 10, 2017 will penalize websites that use popups, lowering their ranking on the search results.
A major breakthrough for the internet, that will begin to protect the users from phenomena such as, visiting a website without having to be bothered with popup advertisements for installing applications, or other "special offers", often covering the whole webpage.
Websites should not display a popup window that covers the main content of the page, not at the time the user visits the website nor when you scroll the page. However small interstitial ads (banners) on the top of the page using a reasonable amount of space are acceptable.
Which popups are allowed and which are not?
Google asks the following from a blog in order to rank it higher in search results:
To be responsive and mobile-friendly, for laptops, smartphones and tablets
Not to contain popup advertisements
To use an SSL Certificate (HTTPS)
Genuine, qualitative and rich articles
Regularly update with modern content
Suggested Read:
What is an SSL Certificate and why you need it
An SSL Certificate is an essential tool for anyone who transacts online. Adding an SSL certificate can help you, find out why and how
More about SSL
Some examples where given in the official Google blog about interstitial ads (banners) but also for all these that a blog should not have so its content is more accessible to the user.
Google does not allow popups that:
Cover the main content of the page, either at the time the user visits the site, or a few seconds later, or when you scroll the page.
The user must interact before being allowed to see or read the content.
Resemble the website's content, but in fact have folded the content underneath.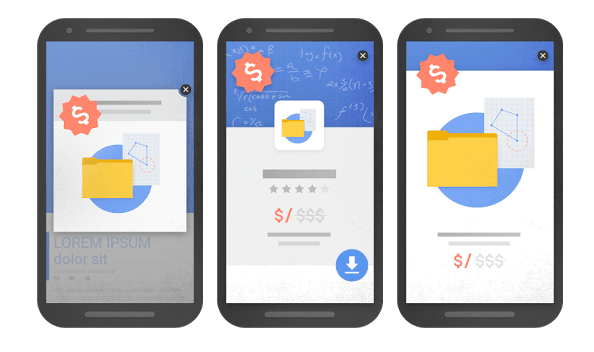 What are the popups that Google allows:
For providing information about using cookies.
For age verification of the visitor, in case the website has content not suitable for minors.
For information on changes to the terms of use, or for any other lawful purpose.
For Google AdSense ads that are displayed on the top or bottom of the screen and does not cover in any way the content.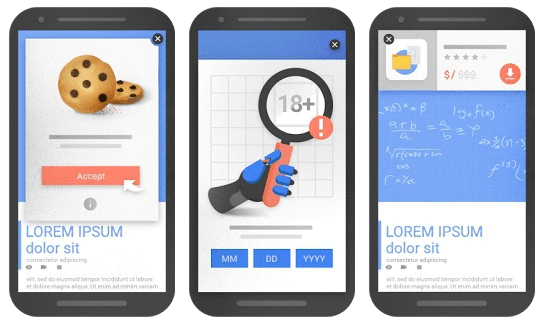 We believe this is a good suggestion from Google, because it is the only way to improve the quality of user experience (UX). These suggestions though, bring the businessmen (hence their businesses) to the following dilemma:
Google Page Rank or Profit?
Most experts in the field of marketing support that the ranking is the only way. Google is very strict on the issue of user experience (UX) and if businesses want to survive in the long term, will have to respect the user experience and therefore to comply with the guidelines.
Google's Mobile Friendly Test
Check if your site is mobile-friendly with this free tool from Google.
How easy is for your mobile visitors to use your website?
Mobile-Friendly Test
You think that was a good decision from Google?
Have you applied or plan to apply the new rules?
Share your thoughts with us in the comments section below.
Subscribe to our Newsletter
Stay tuned for the latest Internet & Technology news, how-to guides and exclusive offers!