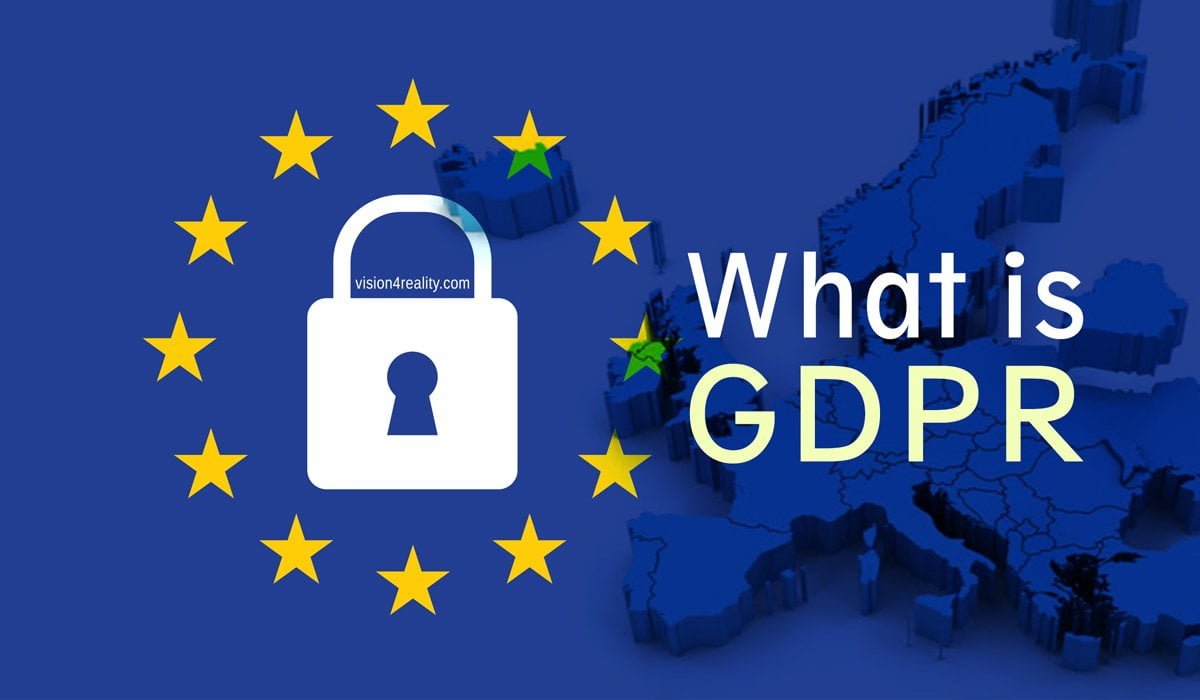 Your Data Matters
Whats is GDPR?
The GDPR (General Data Protection Regulation) was introduced to give citizens and residents control over their personal data and to simplify the regulatory environment for international business. When GDPR enters into force, it will replace the Data Protection Directive 1995 (Directive 95/46 / EC).
It shall be valid from 25 May 2018.
The General Data Protection Regulation will actively contributes and protects individuals against the processing of personal data and will apply to all EU Member States.
What are obtained as personal data and what are considered for their processing?
Name
Address
Email
IP
Location information
etc.
The official document that you can find here, defines any information associated with an individual directly or indirectly as personal data.
Data processing is defined as collection, registration, storage, communication, destruction, etc.) where it is carried out with or without the use of automated means, personal data or personal data sets.
The GDPR was created to protect the rights of people who give you their data and to boost the online market as only 19% of them feel safe online today.
Websites that need to start making changes are the ones that collect information, process and store visitor / customer data.
Examples of websites that are of interest directly are those who use the following practices:
Google Analytics
Registrator form
Contact form
Newsletter form
Web pages that use cookies scripts
E-Shop which collects personal payment information, orders
Any sites that use third party services for annotations in their articles like Disqus, etc.
Data processing for another company? Make sure you have a binding contract that lists the responsibilities of each party.
As we see, it's about everyone!
WHAT YOU NEED TO KNOW
What are the GDPR requirements?
① Awareness
You need to make sure that decision makers and key people in your organization, know that the law is changing to GDPR. They have to assess the impact it is likely to have
② Information you hold
Identify which personal data you retain, where it came from and who you share with. You may need to organize an information check
③ Communicating privacy information
You should review your current privacy notices and put a plan in place for making any necessary changes in time for GDPR implementation
④ Individuals' rights
Review procedures to make sure they cover all the rights that individuals have, including how you will delete personal data or provide the data electronically and in an ordinary format
⑤ Subject access requests
You need to update your processes and develop how you handle requests within the new schedules and provide any additional information
⑥ Lawful basis for processing personal data
The legal basis for your GDPR processing activity should be determined, substantiated and updated with your privacy notice to explain it
⑦ Consent
You should check the way you seek, record and manage your consent, and if you need to make any changes. Renew existing recommendations now if they do not meet the GDPR standard
⑧ Children
You should now start thinking if you need to install systems to verify the age of individuals and get the consent of parents or guardians for any data processing activity
⑨ Data breaches
You must make sure that appropriate procedures are in place to identify them, as well as report and investigate a personal data breach
⑩ Data Protection by Design and Data Protection Impact Assessments
You should now be familiar with the ICO Code of Practice on privacy impact assessments as well as with the latest Article 29 Working Group guidelines and determine how and when to apply them to your organization
⑪ Data Protection Officers
A responsible legal counsel should be assigned to take responsibility for compliance with data protection and to assess where this role will play in the context of its structure and governance. The case should perhaps be considered for an official data protection officer
⑫ International
If your organization is active in more than one EU Member State (ie conducting cross-border processing), you should specify your data protection supervisor. The Article 29 guidelines will help you do that
Subscribe to our Newsletter
Stay tuned for the latest Internet & Technology news, how-to guides and exclusive offers!