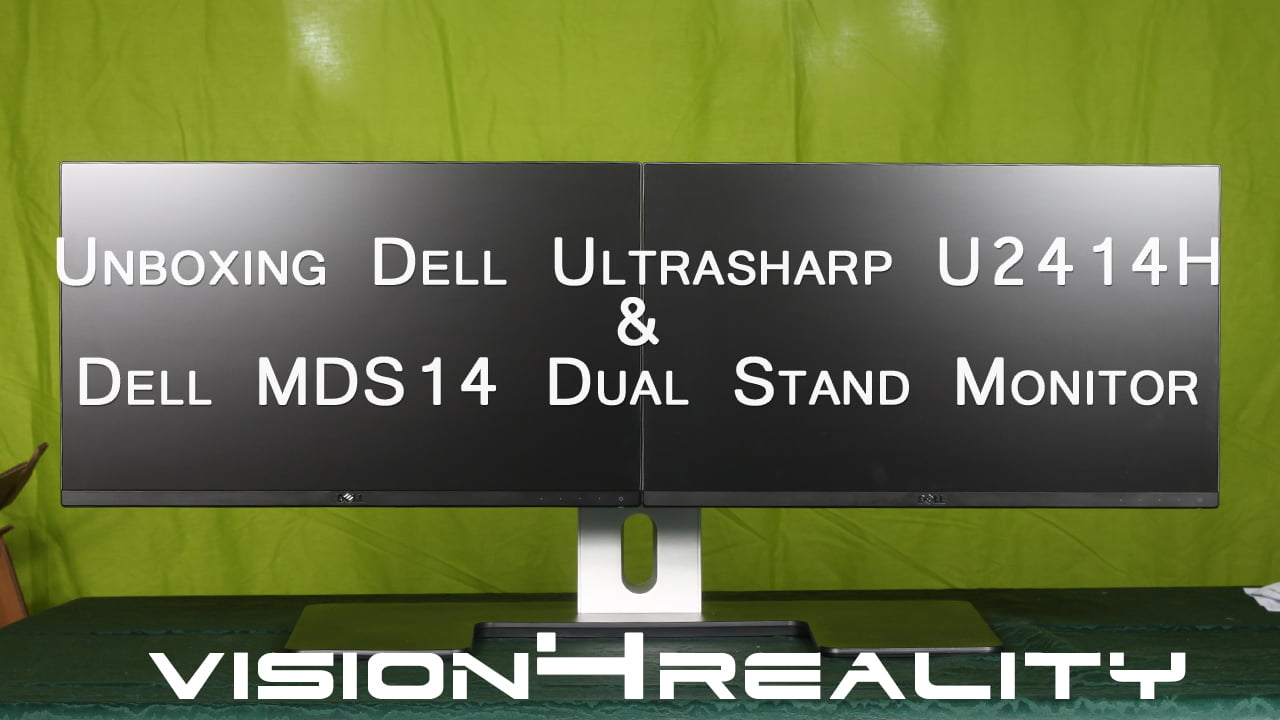 unboxing
Dell Ultrasharp U2414H Monitor
Dell UltraSharp U2414H Monitor is a LED display promising for its price, is a step lower from expensive monitors used for photo and video editing and the reason is the 6 bit color depth that yields than 8 and 10 bit costing double and triple but that doesn't mean they aren't suitable for it.
The sharpness is very good, they are ideal for web developing and web design because they are relaxing on the long use with strong contrast and they come precalibrated from the factory!!
For games, theoretically there are better ones because they give a delay 8ms response time without testing to see if it is annoying.
The bezel is especially thin, enviable as a design and ideal for multi-monitor setup.
The buttons are touch, have a "thing" in their sensitivity and many complaints are made about it. Personally we found that if you don't treat them like a smartphone but use a larger finger surface, you have absolutely no problem.
Dell monitors come with their own stand and metal adapters so they can be attached on other stands besides their own.
Dell MDS14 Dual Monitor Stand
Dell MDS14 Dual Monitors Stand is a great stand for the specific Dell monitors, fully adjustable, with a very beautiful design. It gives freedom to the desk space and the monitors give the impression that they "float".
Below is a video with the joy of unpacking them with footage from 2014 where due to obligations we couldn't make a proper one, so we made a quicky one to share our experience!
Reasons and thoughts for this purchase
The need for new monitors
After several years of use of a Samsung 22″ Syncmaster 2232 BW there was the need for a larger desktop, good sharpness and excellent image quality, to ensure that what you see is exactly that!
The specifications
The characteristics we liked in these monitors are the delicate facade and the manufacturing quality. They are IPS Led monitors that means excellent image and wide viewing angle with anti-reflective surface. An important reason was the dual stand that Dell makes, that has an excellent aesthetic and practical result and let's not forget the multiple outputs that has in its back. All these with the guiding principle of the work that we want to do.
The need for more than one monitors
With two monitors you have huge surface to work with and is very useful in tasks such as video editing and web development. If you get used to dual monitors there is no coming back!
If we later upgrade what would we choose and why?
The choice of triple 27" monitors with 8bit or 10bit color depth would be the ideal solution, but not to replace those, but for even better performance in photo editing and retouch.
PROS
Excellent sharpness
Anti-glare surface
Very thin bezel
Hard surface, scratch-resistant (tested by accident!)
 
CONS
The buttons are not sensitive enough and require effort for a touch button
Technical Information & Specifications
Subscribe to our Newsletter
Stay tuned for the latest Internet & Technology news, how-to guides and exclusive offers!